Video Production -
Shoot video in
Kumamoto
Rich nature and warm life nurtured by clean water. "Water city Kumamoto" will surely be the stage for videos that will deepen the hearts of viewers.
Suizenji Garden
"Suizenji Garden" is a scenic garden that has been loved by locals for a long time as "Suizenji Park". It is said that it was built in a tea house related to the Hosokawa family, the owner of the Edo period, for the monk house of Rakanji Temple in Kurama Pass, Oita Prefecture.
On the vast site of 76,000 square meters, there is a spectacular Momoyama-style Japanese garden that imitates the 53th Tokaido, and clean underground water springs out of the pond.

The Izumi Shrine, built in the Meiji 10 after the Southwestern War, attracts many fans to events such as the shrine water "Longevity Water" on the precincts, as well as the annual Noh and Takeda-style shooting.
There is also an anecdote that Hosaikawa Yusai has taught the secrets of Kokon Wakashu to the parents of Tomohito Hachijomiya in the old-fashioned shrine "Kokoma Densetsu", a designated cultural asset designated by the prefecture.
Suizenji Seienen is a famous garden that represents Kumamoto, which was designated as a national scenic spot and historic site in 1929. You can enjoy beautiful views throughout the seasons.
Kumamoto Castle
Kumamoto Castle is the first tourist attraction in Kumamoto City. Kumamoto Castle, which stands majestically in the center of Kumamoto City, was built by Kisho Masato Kato and is counted as one of the three largest castles in Japan. In addition, it is also called "Ginnan Castle" because of its magnificent ginkgo tree and huge oak tree.

The area surrounding the castle town is still known as a cherry blossom spot, and there are museums and baseball fields.
The beautiful scenery of Kumamoto Castle has been loved for many years as a symbol of the prefecture, but stone walls were destroyed by the 2016 Kumamoto Earthquake and it was severely damaged. Since then, there have been requests for support from inside and outside the country, and we are moving towards recovery. Currently, there are only a few places where you can go sightseeing, but you can recover from a disaster.
In order to do this, "Omotenashi Boshitai" and other activities are active and entertain tourists.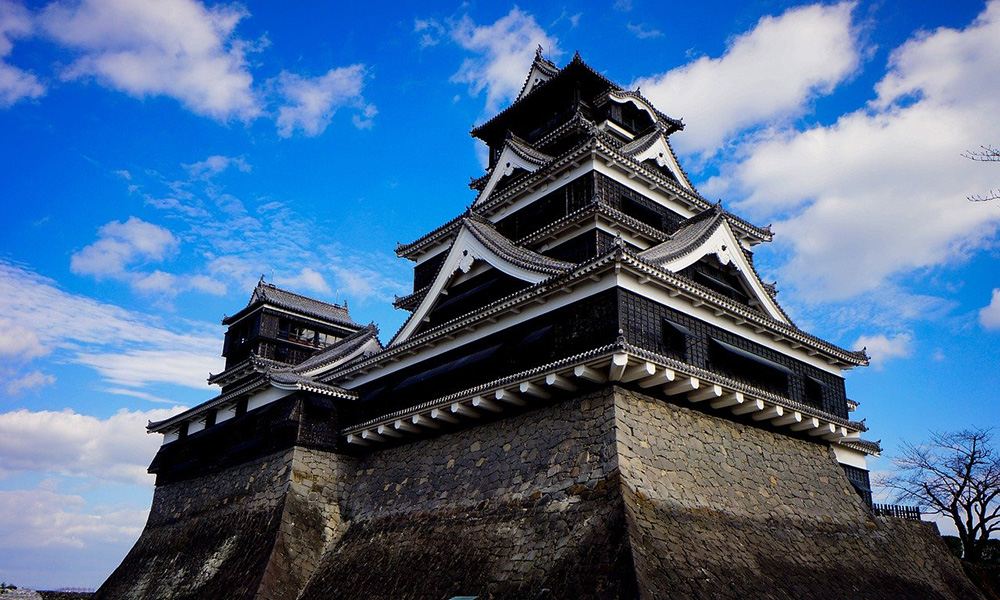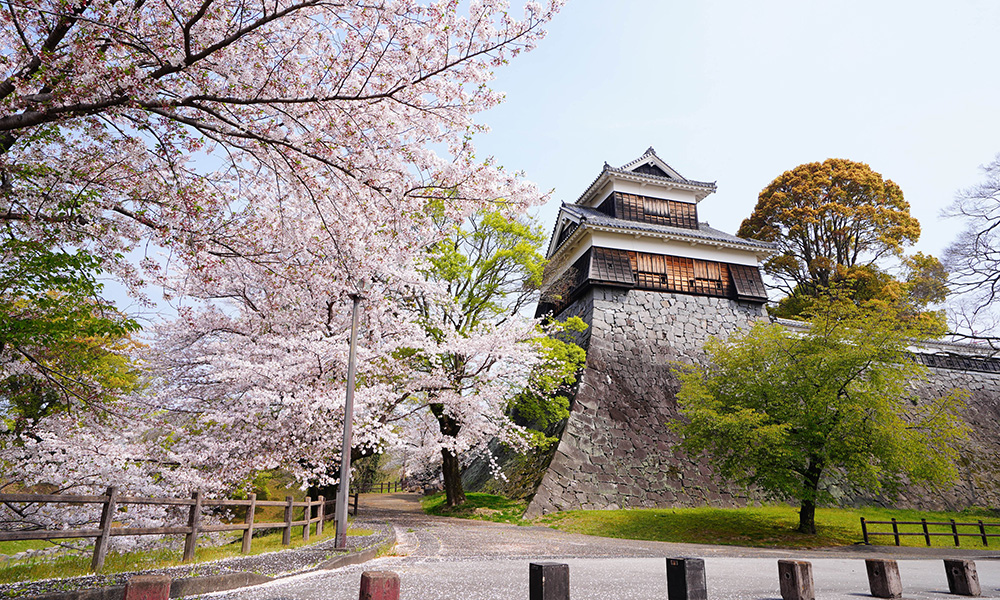 Oshido stone hill
"Oshido stone hill" in Minamioguni known as a sacred place of Jomon and power spot From the top, you can get a 360-degree view of the pyroclastic plateau and the Kuju mountain range. This spectacular panorama and "Takamori camel rock" were also used for the film "Shigeki no Kyojin".

There are hundreds of large and small stone groups around it, and it is said to have been placed artificially. In addition, the Petrograph of the ancient Orient civilization has been discovered from this group of stones, and it is gaining popularity as a mysterious place.
Tram Kumamoto tram
A tram that plays an active part as a foot of Kumamoto citizens. You can enjoy the charm of Kumamoto as you travel around Kumamoto Castle and Dogo.
There are 2 lines from Kamimamoto to Kenguncho, and 3 lines from Tazaki Bridge to Kenguncho via Kumamoto Station. The distance is about 12.1km. Of course, it is also convenient for access to major city sightseeing spots such as Kumamoto Castle and Suizenji Park.

It is also characterized by advanced initiatives such as the introduction of air conditioners for the first time on trams and the early introduction of VVVF vehicles and barrier-free low-floor vehicles. Although there was a crisis of abolition, it is still operating by being merged with the scenery of Kumamoto city through citizen movement.
Arcade street
If you want to enjoy the popular charm of Kumamoto, go to "Arcade street". Spots that you want to visit many times, such as "Shower Street", which is named after getting wet when it rains, "Shimotori Arcade", the largest shopping arcade in the prefecture, and "Sunroad New Town" where entertainment facilities are lined up.
The shower street extends south from the bottom street. There is no arcade, and on sunny days there is a sunlight through the street trees, and in the rain it rains like a shower.

There are fashionable boutiques, cafes, general stores, etc., and you can relax on a table set up on a cobblestone sidewalk when the weather is nice. It's a spot with a sense of sophistication and openness like Europe.
The shimotori arcade is a fashion and amusement center lined with department stores and boutiques, and it is also famous as a gourmet town with cafés and local restaurants. The length is 511m and the width is 15m. It is also used as a place for performances by street musicians and exhibitions of various organizations.
Sun Road New Town is located on the south side of Shimodori Shopping Street. The total length is 235m and the width is 18m. In 1903 (Meiji 36), it was completed at the former soldiers and military service site that divided Kumamoto City at that time, and was lined with movie theaters, restaurants, shops, etc. .