Video Production -
Shoot video in
Okinawa
There are lots of filming locations with unique charms that cannot be found anywhere else, including Ryukyu culture. Why do not you make an impact video / video work in Okinawa,Japan?
Shikinaen
Shikinaen is the largest villa of the Ryukyu family in Naha. It is a popular tourist spot 10 minutes by taxi from Yui Rail Shuri Station and a 1-minute walk from Shikinaen Bus Stop. In 2000, it was registered as a World Cultural Heritage Site.

The 40,000m² villa built around the end of the 18th century has a "round-trip garden" where you can enjoy the seasonal scenery while walking around the pond. You can feel the fusion of Chinese and Ryukyu cultures everywhere.
Shurijo Castle
About 30 minutes by car from Naha Airport. One of the most famous sightseeing spots in Okinawa, the most famous tourist spot in Naha City is Shuri Castle, the largest wooden building in the prefecture.

The design, brilliant vermilion, has a unique taste that is different from other ancient Japanese castles.It is registered as a World Heritage site as "Shuri Castle Ruins" and won "100 Urban Landscapes". Many tourists take a commemorative photo with the symbolic gate at the entrance gate.
Recently, various events such as daily light-ups are also gaining popularity.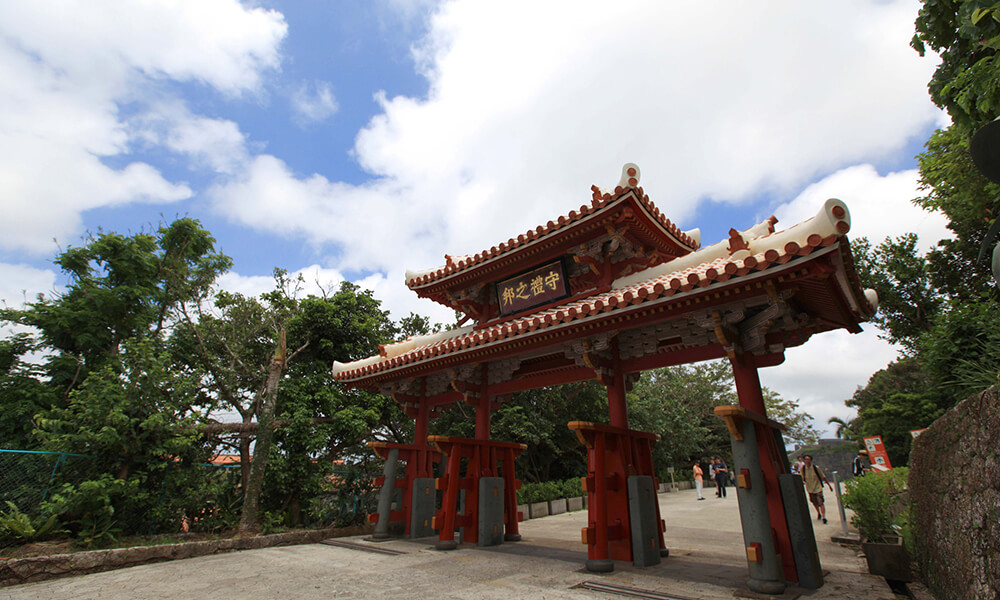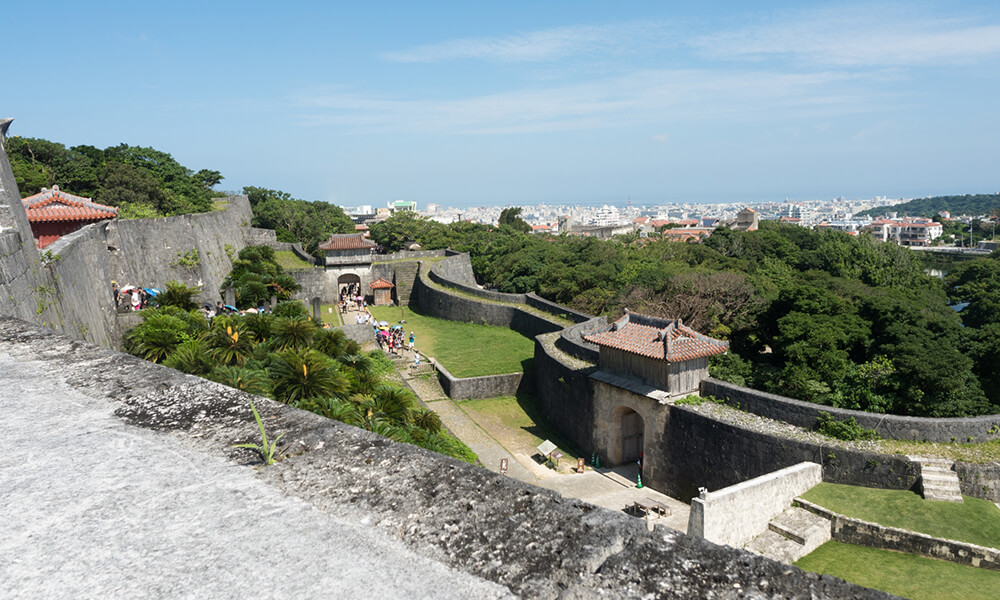 Shurikinjo-cho stone paved road
Shuri Kinjocho Cobblestone Road is a 15-minute drive from Naha Airport and a 15-minute walk from Yui Rail Shuri Station. This is a designated historic site in Okinawa Prefecture, and was selected as one of the "100 Best Japanese Roads".

Around the quaint road made of historic Ryukyu limestone, there are traditional Okinawan houses with red tile roofs. You can feel the history of the Ryukyu dynasty, and you can stop by a resting place or tea house using an old private house along the way.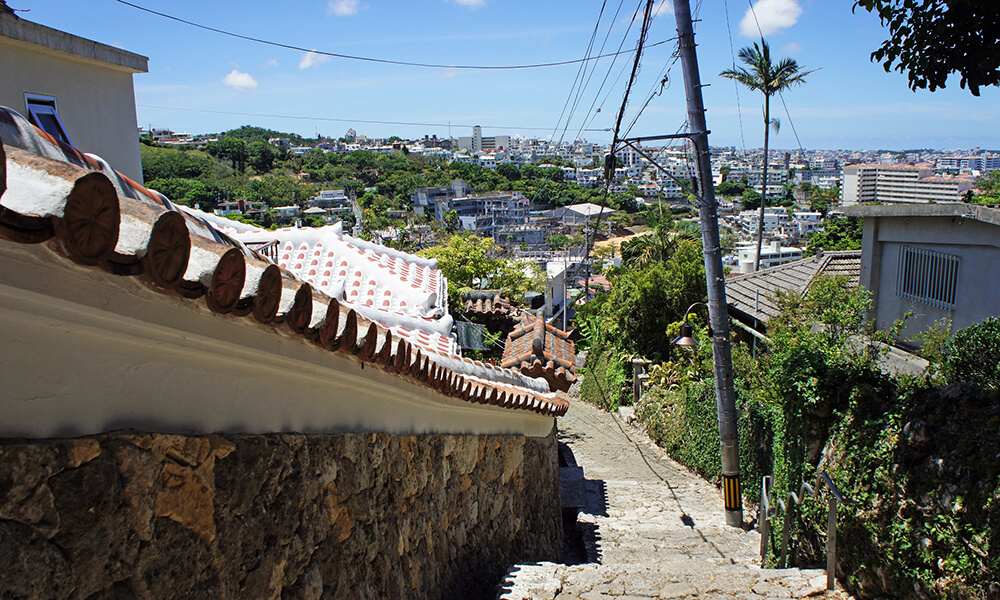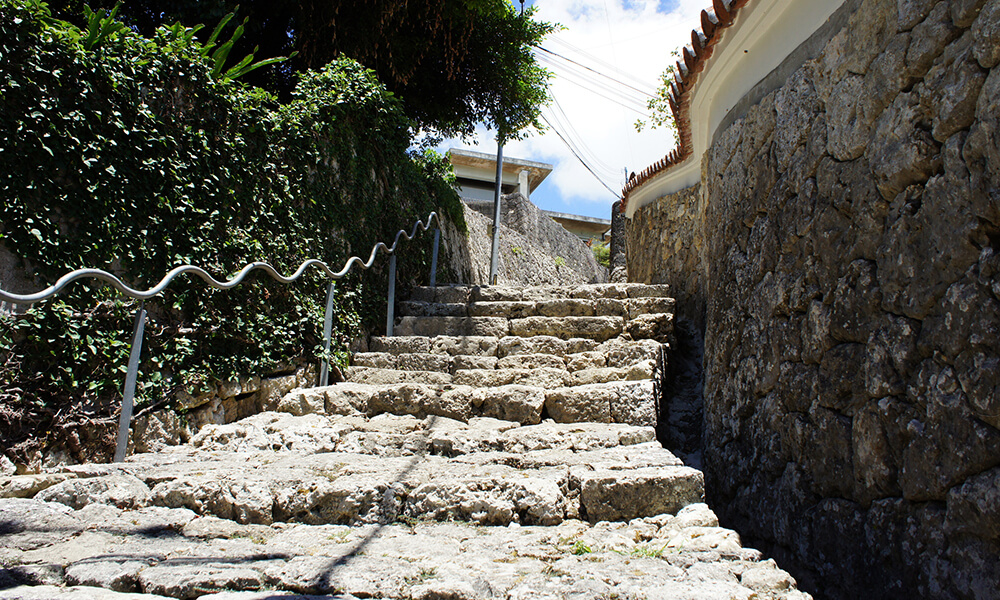 Tamaudon
A world heritage site located in Kinjo-cho, Naha City, Okinawa Prefecture, is a 15-minute walk from Yui Rail Shuri Station.
It was built by Nao Ryukyu in 1501 and is said to be the oldest existing burial tomb (house type) in Okinawa.

On the roof that looks like a pyramid, three lion statues are enshrined as guardian deities and their feet are swept away with coral sand.
It is a power spot with clean air that you want to visit once with Shuri Castle and the Great Akagi group.
Naminouegu
One of the eight Ryukyu companies, "Namigu Shrine" is a famous power spot on the cliff of Wakasa, Naha City.
Ryukyu Eight Shrines are eight shrines that have been specially treated by the Ryukyu Royal Government, and six of them are located in Naha City.
The red-painted main shrine built on the rocky cliff of the precipitous cliff that protrudes to the west coast is a masterpiece. It will be the busiest part of the New Year's beginning.