Video Production -
Shoot video in
Tokyo
The potential for quality video production in Tokyo is endless and exciting. The following two locations are highly recommended for distinctive video production in Tokyo, Japan.
Yoyogi park
Yoyogi Park is a popular urban oasis surrounded by forest and water. The vast site extending from Harajuku to Yoyogi was once used as the army Yoyogi Neryu ground, but became a "Washington Heights" by the US military after the war, and was developed as a park through the "Tokyo Olympic Village". It is divided into the north side, centered on a green central plaza, and the south side with outdoor stages and event plazas. Many people spend leisurely time on the north lawn area and dog run.

The south side is often used as an event venue, and many people gather at popular events such as the Thai Festival.

There is also a 24-hour pay parking lot so you can visit by car. There are Meiji Jingu Shrine, NHK, Yoyogi National Stadium 1st Gymnasium and 2nd Gymnasium in the vicinity.
Shinjuku Golden Gai Shinjuku, Tokyo
"Shinjuku Golden Gai" is a restaurant district in Kabukicho 1-chome. Originally it was the dark market near Shinjuku station, but around 1950, it was relocated to the local area as the replacement area when Tokyo removed the dark market in front of the station.

What makes it unique is the sight of a row of wooden tenement bars built after the Second World War, lined up across a narrow alley. It is also known as a town where many people related to movies and theater, writers, and journalists gather. There are more than 200 bars from long-established to new ones.

It has been introduced in the famous French guidebooks "Lutard" and "Michelin". In 2009, it won two stars in the "Michelin Japan Tourism Guide". It is becoming a world-famous tourist spot as it is introduced as a secret spot on American television. It has gained high praise on tourist review websites such as Lonely Planet, Trip Advisor, and Yelp, as well as Internet news.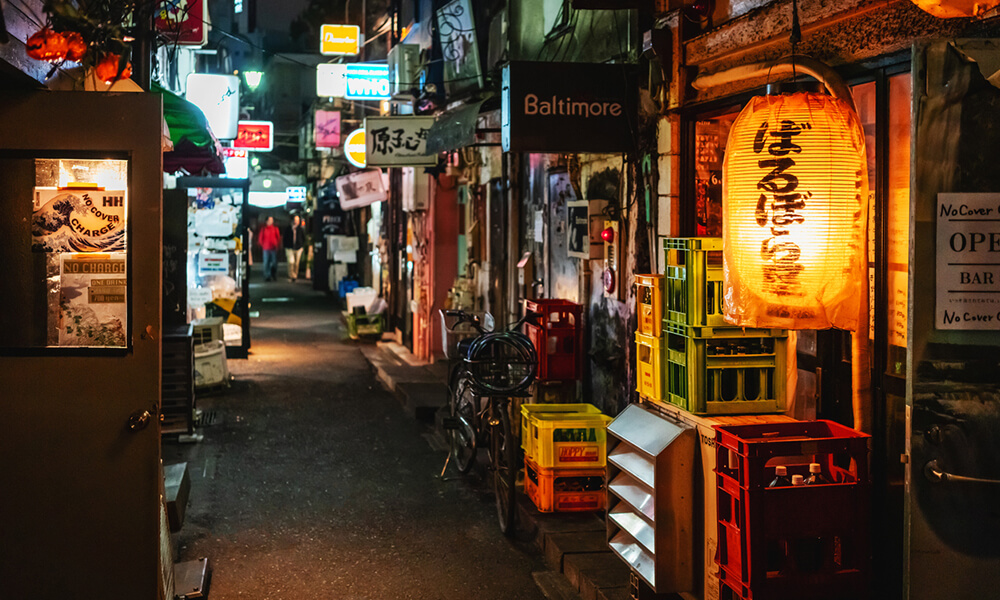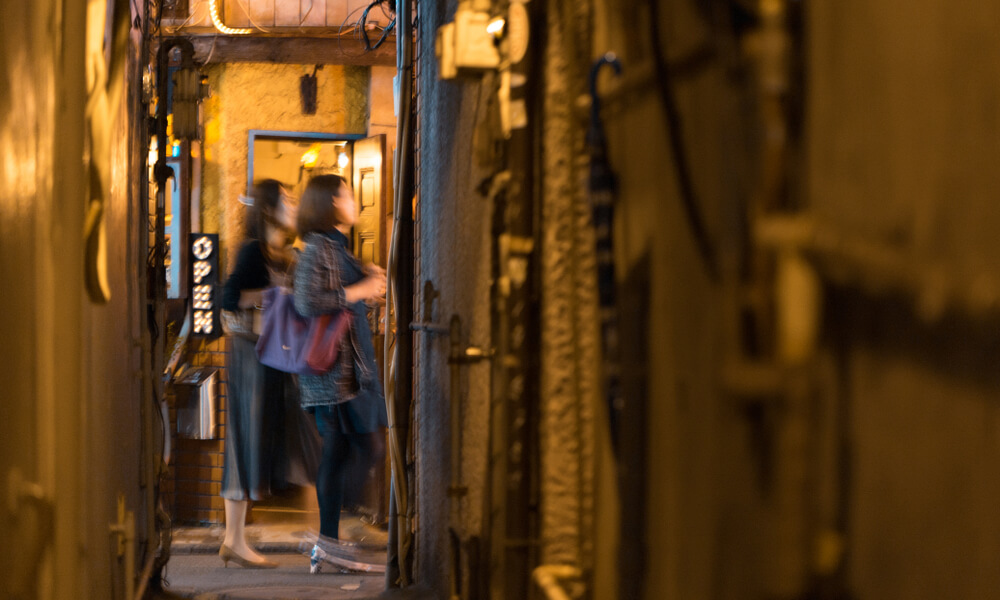 Shibuya station scramble intersection / Shibuya station Shibuya, Tokyo
A Scrabble intersection in front of Shibuya Station where the flow of people never stops. It is a place that symbolizes Shibuya so much that "Shibuya is a scrambled intersection". The situation where more than 3,000 people come and go at the same time when the traffic light turns blue is not only famous in Japan but also worldwide. You can often see foreigners taking photos while sightseeing.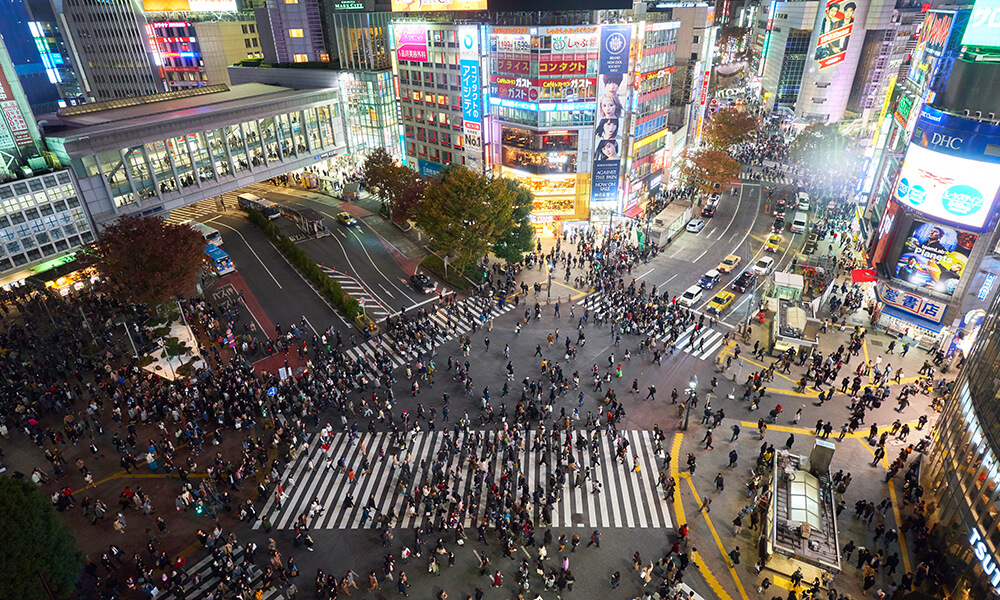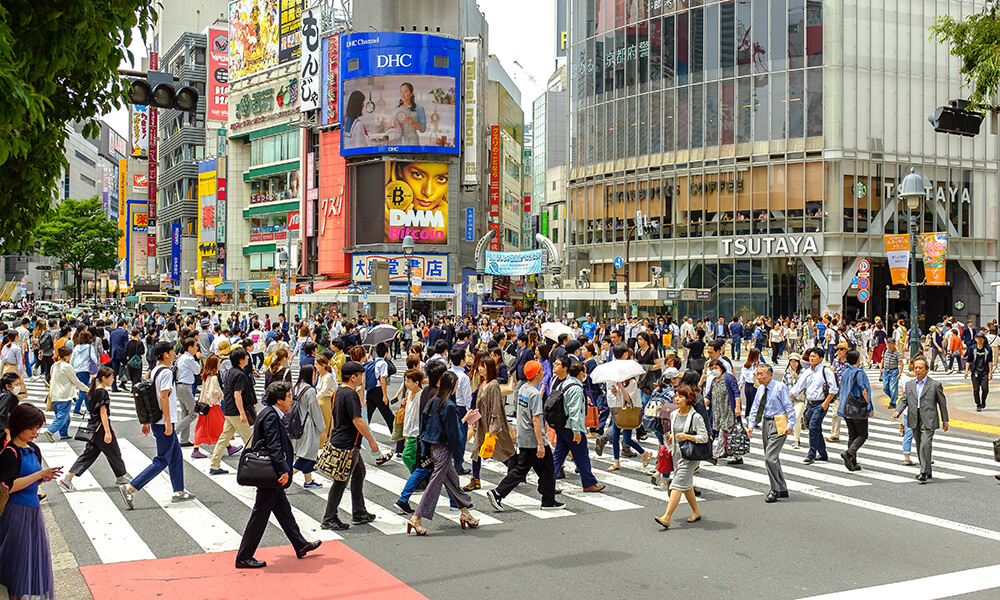 SHIBUYA109 / Dogenzaka Shibuya, Tokyo
"SHIBUYA109" is a symbol of Shibuya alongside the scramble intersection. It is a cylindrical commercial facility located just off the scramble intersection when you get off Shibuya Station.

As a building representing Shibuya, it has appeared in numerous dramas, commercials, movies and advertisements.
Shibuya Hikarie / Shibuya Station Shibuya, Tokyo
Shibuya Hikarie is a large complex facility that has become a new landmark in Shibuya. Shibuya is aiming to become the most visited city in Japan as a cutting-edge city of culture and entertainment. It was born in 2012 with the aim of becoming the symbol. The facility is directly connected to the station. There are cafes, restaurants, restaurants, department stores, movie theaters, event halls, and offices on the higher floors.
Shibuya Center Street Shibuya, Tokyo
"Shibuya Center Gai" is a shopping street that spreads around Udagawa-cho, Shibuya-ku, at the scramble intersection in front of Shibuya Station. Various stores such as "TSUTAYA", "Tokyu Hands Shibuya Store", "PARCO", "Loft", etc., shops such as "Berska", restaurants, live houses, etc.

I'm sleeping It is said that there are about 35,000 visitors on weekdays and about 51,000 on holidays, and the number reaches a peak at 15-18.
In the past, young people called teamers hang out, but since the mid-1990s, they have become information sources for teenagers and twenties who are sensitive to the latest trends, such as gals, galoos, yamanba, and center GUY.

It is also often used as a shooting location for popular gal magazines and television.
Meiji Jingu
"Meiji Jingu" is a 1-minute walk from Harajuku Station. The guardian spear that suddenly appears in the middle of Tokyo has become a place for people to relax as an oasis in the city. It is also the shrine that boasts the highest number of first-time worshipers in Japan every year. In 2012, it was selected as one of the 20 best 3 star sightseeing spots in Japan by Michelin. It is one of the biggest power spots in Tokyo, and there are lots of must-see attractions. State-of-the-art culture, urban oasis, downtown atmosphere ... Shibuya-ku, Tokyo, a big city representing Japan that covers everything. If you count the tips and stage of video production and video production, there is no point.
Shinjuku Gyoen
"Shinjuku Gyoen" is a 10-minute walk from Shinjuku Station.
In the vast park, there are French-style gardens reminiscent of Europe and English landscape gardens, and the beautiful tree-lined streets are truly romantic.
On the other hand, a pure Japanese-style garden is also a popular spot. You can see the duck swimming slowly in the pond full of emotions in the Ikezumi migratory garden. In spring, about 1,000 Yoshino cherry trees and wild cherry trees are in full bloom, and it has become a popular cherry blossom viewing spot in Tokyo.

From mid-May to mid-June, about 100 kinds and about 500 colorful roses are in full bloom in the flowerbed.And during the autumn season, the golden ginkgo carpet and the bright red coral give a great contrast.

It's a "city oasis" where you can feel the relaxation of the four seasons while in the city.
Tokyo Metropolitan Government
The Tokyo Metropolitan Government Building stands in the center of the business district and plays a role as a landmark in Shinjuku. The building, which is a modern arrangement of Notre Dame Cathedral in Paris, has an overwhelming presence with 48 floors above ground and a height of 243m. At the time of completion in 1991, it attracted attention as the tallest building in Japan. There are two observation rooms on the 45th floor where you can enter for free, making it a popular sightseeing spot in Shinjuku. The North Observatory is open until late at night, and you can enjoy the beautiful night view of Shinjuku. The South Observatory, which is open only in the daytime, has a 360 degree panorama. Tokyo Tower and
In addition to the Sky Tree, you can see Mt. Fuji in fine weather.
Kabukicho
"Shinjuku Kabukicho" has been known as a city that never sleeps. The image of a night city is also a strong place, but it is also an area full of cinemas, amusement facilities, and gourmet shops. The Shinjuku Toho Building, the head of Godzilla, a new symbol of Kabukicho, is a popular tourist spot where you can enjoy restaurants, movie theaters and hotels all day.

The "Robot Restaurant" attracts the attention of foreign tourists in particular. The show of dancers and giant robots that emit glittering neon is a highlight.
In addition, it is a city full of entertainment, day and night, such as gourmet restaurants, festivals and events.
Omoide Yokocho
"Omoide Yokocho" at the west exit of Shinjuku Station is a shopping street known as "Yakitori Yokocho" or "Shonben Yokocho". The landscape of shops lined with a single doorboard retains the atmosphere of the Showa era, and is now a popular tourist spot that attracts many foreign tourists.